Spar penge ved at have en ekstra nøgle
Er uheldet ude og du mister, knækker eller får stjålet den sidste bilnøgle, kan det koste dig dyrt at få lavet en ny. Faktisk kan det koste op til 8 gange så meget at få kodet en ny bilnøgle modsat at få lavet en kopi af den eksisterende bilnøgle.
Det er især vigtigt at have minimum to bilnøgler, hvis du er ejer af en nyere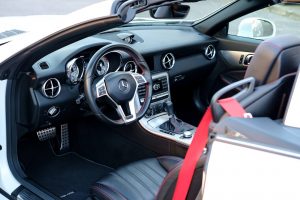 bil – typisk nyere end en årgang 1995. Disse biler kommer nemlig med startspærre, som er mere komplekse at kode. Hos de traditionelle værksteder kan det koste op mod 10.000 kroner og derover at få lavet en ny bilnøgle med startspærre. Her er Carkey24 dog typisk billige pris af dette. Dog er det stadig en væsentlig mere omkostningsfuld affære.
Så giv dig selv den fordel og bestil en ekstra bilnøgle i tide. Det vil spare dig tid og penge i en uforudset, uheldig situation.
Få straks slettet din bilnøgle, hvis den er stjålet
Har du fået stjålet en bilnøgle sammen med noget, som kan indikere, hvor bilen skulle stå, så find omgående et andet sted at parkere din bil og ring til os. Du bør straks få lavet en aftale med os om at få slettet den stjålne bilnøgle. Bilen bør du i mellemtiden parkere et sted, hvor man ikke har mulighed for at komme væk med den – i en aflåst garage o. lign.. Det nytter derfor ikke noget at stille den nede på sidevejen. Vi ser nemlig desværre ofte, at tyven bevæger sig i nærområdet og leder efter bilen.
Giv din billås nyt liv
Vejret i Danmark er hårdt for vores biler og vores bilpark trænger til en ekstra service på alle punkter. Bilens låse kan bære påvirket af både fugt og frost. Men her kan du selv gøre noget godt som letter hverdagen. Smør bilens låse med wd-40, så du ikke kommer til at få problemer med at få bilen låst op.